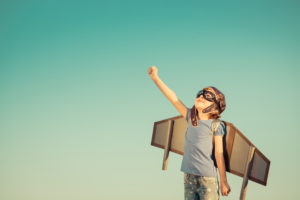 Inspired. Grateful. Humbled.
Those were the feelings I had when I left the NEATE conference last week. First, I want to thank all those whose hard work made this conference possible. It was a gift to all who attended. Next, I want to thank James Sapia, the rockstar educator who agreed to present with me, despite just having had a super cute little baby boy. And finally, I want to thank all the incredible educators who I had the absolute privilege of meeting. Your passion for teaching, dedication to learning, and commitment to your students is inspiring. I learned so much from all of you.
Our session was entitled, From the Page to Life: Reading Roadmap to Empathy, Courage, Forgiveness, Gratitude. And, it was a powerful 90 minutes of collaborative learning, self-discovery, and one amazing read-aloud. We talked how books made a difference. How they connect and empower. How they are a window and a mirror. A platform for understanding and engaging and empathy. We did the Unfolding Identity Project and discussed the many uses of this in the classroom. We talked about the importance of Social and Emotional learning and the invaluable resources and curriculum guides at The Jesse Lewis Choose Love Movement. We experienced the power of a picture book with a read aloud of After the Fall by Dan Santat by Jimmy. A read aloud that moved the entire audience filled with adults. And finally, we discussed the power of connection. Kid to book. Teacher to kid. Teacher to author. Author to kid. Teacher to teacher. How kids have the forever imprint of a book on their hearts. How teachers, like Jimmy and his #bookjourney friends, united to share book love, and wound up friends for life.
Books and heart. Always connected.
It was a truly special 90 minutes. A huge thank you to all who came. Who shared. Who inspired.
I am most grateful.
Resources, links and wrap-up From the Page to Life: Reading Roadmap to Empathy, Courage, Forgiveness, Gratitude
Unfolding Identity Project (UIP)
Link to download the project:
http://ellyswartz.com/wp-content/uploads/2017/07/Finding-Perfect-Unfolding-Identity2.pdf
Link to Finding Perfect Curriculum Guide:
http://images.macmillan.com/folio-assets/teachers-guides/9780374303129TG.pdf
Applications in the classroom – shared responses:
Self-discovery/ identity
Platform for empathy and connection
Character analysis in a book students are reading
Pair with Finding Perfect or another book that would be a window or mirror for kids.
SEL 
Curriculum guides, activities and book lists at http://www.jesselewischooselove.org/
Picture Book Share
Classroom Book A Day – Jillian Heise – #classroombookaday explained in response to Colby Sharp's One Question – https://www.youtube.com/watch?v=ya3cWOD4q84&t=25s
Some Favorite Picture Books 
After the Fall by Dan Santat
Beekle by Dan Santat
Radiant Child by Javaka Steptoe
I Wish You More by Amy Krouse Rosenthal & Tom Lichtenheld
What Makes a Monster by Jess Keating
Dear Dragon by Josh Funk
The Last Stop on Market Street by Matt de la Pena
The Day the Crayons Quit by Drew Daywalt
Stepping Stones:A Refugee Family's Journey by Margriet Ruurs
Emmanuel's Dream by Laurie Ann Thompson
Ada's Violin by Susan Hood
This House, Once by Deborah Freedman
Shy by Deborah Freedman
I Am Jazz by Jessica Herthel & Jazz Jennings
Wolfie the Bunny by Ame Dyckman
Each Kindness by Jacqueline Woodson
We're All Wonders by R.J. Palacio
Be Kind by Pat Zietlow Miller
Be a Friend by Salina Yoon
Wings by Christopher Myers
Normal Norman by Tara Lazar
First Grade Drop-Out by Audrey Vernick
Ways Picture Books can be used in the classroom – shared responses
As a read aloud to connect and comfort as a community.
To decompress.
To use as a platform for a deeper discussion.
To break down and understand more complex issues.
To teach sometimes difficult themes in an approachable manner.
Often as a springboard to having students create their own picture books.
Themes from the reading of After the Fall – shared responses
Courage to redefine
Regrets
Childhood trauma
The unseen
Accident vs fault
Community Poem 
Applications in the classroom – shared response:
Can use as a platform for any tenet/ principle/ issue being discussed in class.
Some suggestions: courage, empathy, kindness, forgiveness, gratitude, perfection (Perfect Is… rendition of the poem has been done in conjunction with a reading of Finding Perfect and a discussion on how Molly and the reader's understanding of perfect changes as the story unfolds.)
Power of Connection
Kid to book // Teacher to kid // Teacher to author // Author to kid// Teacher to teacher
#bookjourney
Phil Bildner's reflections on the book journey: https://philbildner.com/rookie-of-the-year-a-bookjourney-adventure-part-i-draft/
https://philbildner.com/rookie-of-the-year-a-bookjourney-adventure-part-ii/